Thousands of New England children have enjoyed the beauty and tranquility of Capen Hill Nature Sanctuary since we began our Summer Camp program in 1979.
Capen Hill Nature Camp is a day camp for budding naturalists from 5 through 13 years of age. Do you enjoy being outdoors, going on adventures, exploring the woodlands, discovering animals, tracks, plants, frogs, insects, rocks, minerals, tadpoles, and much more? If you do, join us for an exciting summer. Enjoying, respecting and understanding our environment is what it's all about.
There are four one week sessions starting July 11th. Every week has a different curriculum.  The schedule is Monday through Friday from 9-3, culminating in a special closing program for parents each Friday.
Early drop off is 8:00. After care available from 3-5:30 for $25. Staff should be instructed during morning if child is staying after. If it is a daily plan you may fill out form on this menu.
EXPLORER CAMPERS
Explorers are 5 through 13 years of age and attend camp for a full day of activities from 9:00 a.m. to 3:00 p.m. During nature activities, they will enjoy the camaraderie of a small group of friends their own age. They will get to explore pond life, bird watching, visit animals at the Visitor Center, do arts and crafts, learn songs during our music activities, take daily hikes and learn about plants and so much more. Each week we will also have a special guest attend camp. An Explorer's Day will be fun, exploring, discovering, and doing fascinating things throughout Capen Hill's 86- acre sanctuary.
One Registration Form must be completed for each child attending camp. You may register on this site. Extra Registration Forms are available at Capen Hill's Visitor's Center if you prefer a hard copy to send in or print hard copy below.
An Immunization Record must be filled out through your child's physician's office and returned to us or a current school copy is also acceptable. Immunization records must be received a week before camp starts unless we are notified. If filling out the registration form below, you may also upload a copy of your child's immunization record.
WHAT TO BRING
Explorers need to bring a drink, lunch and a snack in a labeled bag. Backpacks are fine because each Explorer will have a cubby. A water bottle is a must to refill at our water station. Bug spray and sun screen need to be applied at home and then put in their back pack if more is needed. Younger campers should keep it in a plastic bag labeled with their name.   The director can then help apply it as needed.
This is a nature camp. Most activities are outdoors though in very rainy weather campers are inside. Please dress the child accordingly. Sneakers and walking shoes are better than sandals.  On a cool day please have camper bring a jacket or sweatshirt. Hats are great too to keep the sun out of one's face.
"This camp must comply with the regulations of the Massachusetts Department of Public Health and be licensed by the local board of health." Parents or guardians have the right to view background checks, health care, and discipline policies as well as procedures for filing a grievance. Contact the director at (508) 736-3974 by text or call. Email is barbhfrederick@gmail.com.
 Let our experienced camp counselors guide your child through a
day of nature adventures. Get your children away from electronics and be outside! Go to registration menu to register your child.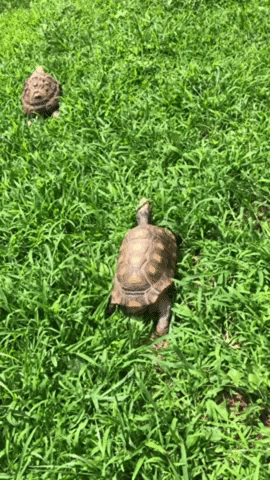 CIT Program (Counselor in Training)
The CIT Program (previously called the Jr. Counselor Program) is designed for teens 14 years and older. It is a great opportunity for volunteer service if you are ready to start taking on adult responsibilities and acquiring leadership skills. CIT's will assist naturalists with the children's programs, help lead recreation and learn the fine art of being an instructor. During this program, they enjoy exploring along with the children and lead counselors, but also have the responsibility of an assistant. It is necessary to attend a CIT training program before camp starts if you have not already. The 2 dates will be announced. The one-time cost is $150.  Please fill out the form on the menu. This is a wonderful chance to earn volunteer hours if you are in the National Honor Society or want to include it on a resume.  Each week is different, and you will earn 35 hours of voluntary service. We are flexible with your schedule if you can't do the entire week. If a CIT volunteers for all four weeks at 35 hours/week they will earn 140 community service hours!
REGISTRATION AND
IMMUNIZATION RECORD
REQUIREMENTS
Save Time and Register Online
Science and Nature Camp Registration Form to print and send to Capen Hill Nature Sanctuary, P.O. Box 218, Charlton City, MA 01508